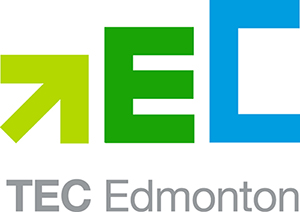 Posted in Oil & Gas, TEC Edmotnon Companies by TEC Edmonton – June, 2012
TEC Edmonton client GSS Geothermal is partnering with Christenson Developments in a ground-breaking pilot project to build a mini-power plant that will provide both electricity and heating for a renovated townhouse and new apartment building complex in Hazeldean, close to Mill Creek Ravine at 96 Street and 67 Avenue in Edmonton.
As reported in the Global Edmonton TV news report "Edmonton company receives $1.2 million to build ground-breaking project" the federal government is treating the on-site power and district heat concept as a pilot project. Half its $2.4 million capital costs will be covered by Ottawa's Clean Energy Fund.
The mini-power plant will provide electricity, and usually wasted heat will be channelled into a geo-thermal heat-retaining underground system, to be drawn back out in the winter months to heat the homes.
TEC Edmonton is assisting GSS Geothermal in a marketing study for its advanced geo-thermal technology.