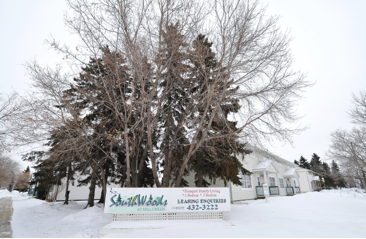 BY ELISE STOLTE, EDMONTON JOURNAL – FEBRUARY 19, 2013
EDMONTON – A long-delayed 264-unit seniors complex with geo-thermal heating is finally going ahead in Hazeldean, says the developer.
Greg Christenson asked city council for parking changes in the site zoning Tuesday, and said he hopes to start drilling for the heating systems this spring.
The senior's project first got council approval in 2007, after a contentious multi-year battle with community residents. "Then the market died," said Christenson, president of the Edmonton-based Christenson Developments.
Difficulties changing the zoning and community opposition "created sufficient delay to miss a market opportunity."
The neighbourhood has a higher than average percentage of retirees, many of whom may be interested to move into seniors housing in their own community if this project can be built on time, said Christenson.
The project would redevelop a 5.7 hectare townhouse site near 65th Avenue and 96th Street, building up to five apartment towers for seniors homes and for assisted living among the remaining townhouses.
The complex will be fuelled by a $2.4-million natural gas, cogeneration and geothermal system. Christenson received a federal matching grant for the energy system, and has committed to finishing the three buildings in the first phase by March 2014.
Parking changes approved Tuesday eliminated 30 of the planned 302 underground parking stalls and added 83 stalls to the 178 planned above ground.
Landlord Bruce MacPherson was the only person to speak against the project.
He brought a house to rent out across 94th Street from the project shortly after the original plans were announced. The new plans would replace the townhouse he expected with a parking lot instead.
© Copyright (c) The Edmonton Journal
https://gssenergy.ca/wp-content/uploads/2013/07/Photo.png
239
366
Lynn Roppelt
https://gssenergy.ca/wp-content/uploads/2021/05/Artboard-1-300x300.png
Lynn Roppelt
2013-02-19 12:00:02
2013-07-02 01:32:17
Seniors complex in Hazeldean ready for construction