Residential units range from 13kW to 18 kW output range. Commercial units from 30kW up to 1MW. Applications include combined heat and power (CHP) operating with natural gas, biogas, landfill gas or biomass fuels.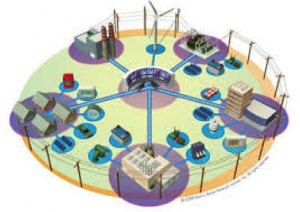 SmartPower CHP units have a 85% minimum efficiency.
The CHP unit is manufactured by one of the largest producers & international exporters of CHP cogeneration sets. Founded in year of 1998, the generator production centers have more than two decades of experience in the design, research and manufacturing of power generation equipment.
Our main product line features the reliable Man engine, but as a recognized OEM, we have access to other engines such as Volvo Penta, Perkins, Cummins, Deutz-MWM, Doosan, JDEC, Zibo, as well as alternator manufacturers Stamford, Leroy-Somer, Marathon, Siemens.
SmartPower CHP Natural Gas Cogeneration units offer reliable performance, easy maintenance, longer life-span and exceptional quality. The warranty that covers your investment for 1 year after Installment or 8000 Hours accumulated running time.
Connection Ready, Modular CHP Systems
All-In-One "Plug & Play", The Intelligent Solution
We have simplified the Implementation of Cogeneration Systems, by integrating all Components into one Unit. Our advanced Container Modules are designed for easy operation, to minimize floor space, containing the entire CHP power generation plant (including multiple units) in one unit. With the noise protection enclosures, these modules can be placed anywhere, even in residential areas.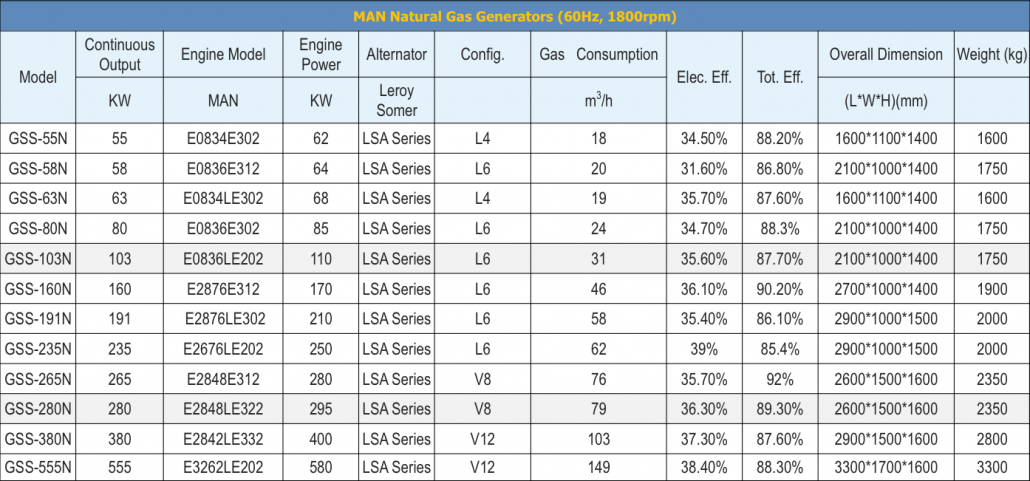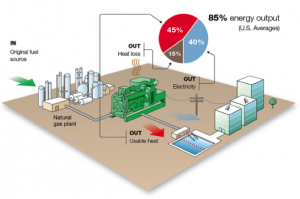 Thermal energy produced during power generation can be fully used to meet the daily electric, heat and cold energy demand almost with no loss. The overall efficiency of CHP units can reach as high as 90%. Excessive electric energy can be paralleled to the main grid and receive payment for export power.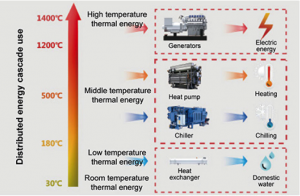 Combination with other heat sources, such as bio-boilers, solar thermal systems and heat pumps, as well as traditional boilers, the CHP units can offer a full range of heating technology, intelligent control and professional technical support backed to ensure maximum energy efficiency hybrid heat source.
Besides power supply, the CHP units when combined with heat source absorption refrigeration equipment, can realized the trigeneration of thermal and electricity energy to meet the need of domestic water heating, steam heating and chilling. The hot water from the cooling circuit of the cogeneration plant serves as drive energy for the absorption chiller. The hot exhaust gas from the gas engine can also be used as an energy source for steam generation, which can then be utilized as an energy source for a highly efficient, double-effect steam chiller.
Up to 80% of the thermal output of the cogeneration plant is thereby converted to chilled water.