New micro CHP systems make off-grid power a viable option for residential building owners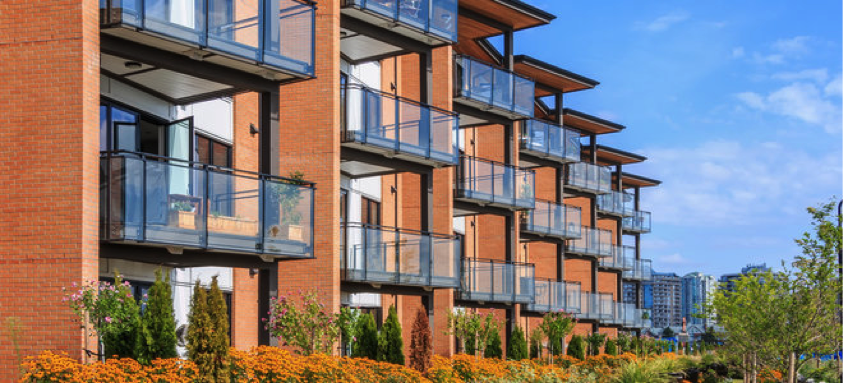 Tuesday, February 23, 2016
By Erin Ruddy
Cogeneration in Canada is no longer just for hospitals and industrial facilities—multi-residential property owners are beginning to take note of this energy savings technology too. Defined as "the simultaneous production of electrical and thermal energy from a single fuel source," cogeneration is a reliable way to produce power while redirecting 'waste heat' back into the building as useful energy.
Though Europe has been a widespread user of CHP (Combined Heat and Power) for decades, grid limitations and rising energy costs here in Canada are prompting residential building owners to expand their options and look at alternative energy savings solutions. CHP is emerging as a viable option.
Advancements in technology have made cogeneration more accessible for most properties. There are now small-scale solutions that can follow the thermal loads, meaning even buildings with as few as 50 suites could be suitable for a CHP system.
Right now in Canada, seven per cent of electricity is produced using cogeneration. Alberta has the largest capacity, with the majority going to serve the oil and gas industry. Ontario is the second largest producer, serving a broader range of industries—from manufacturing, forest and hospitals to universities and entertainment complexes.
But implementation continues to expand. Aside from increased efficiency, reduced greenhouse gas emissions (compared to traditional separate heat and power production), and significant cost savings for users, CHP also promises improved security of supply as it reduces the risk of consumers being left without electricity during power outages.
Under normal operating conditions, a CHP plant generates electricity behind the meter, matching the thermal load of a facility drawing some power from the grid. But during emergency situations when grid power is not available, a CHP system can operate as an electrical island to power essential requirements, like elevators, lighting, heating, ventilation, and hot and cold water distribution equipment.
It is a proven, reliable technology. It can be installed on your rooftop, in your garage or somewhere else on the property. Once the equipment is up and running, your building's Net Present Value increases as your energy reduces. Systems have a long lifespan of 20 to 25 years, and thanks to predictive maintenance, the equipment is straightforward to operate.
Reducing consumption at a property is the most effective way to hedge against rising energy costs. CHP offers a new solution that complements other energy conservation initiatives. It allows property owners to generate cost-effective, on-site power, and the by-product is hot water that is reclaimed and used for a multitude of heating purposes. The potential islanding if the grid goes down is also a bonus. It's a solution many residential building owners will be seriously looking at.
Erin Ruddy is the editor of Canadian Apartment Magazine
https://gssenergy.ca/wp-content/uploads/2021/05/Artboard-1-300x300.png
0
0
admin
https://gssenergy.ca/wp-content/uploads/2021/05/Artboard-1-300x300.png
admin
2016-03-07 10:31:29
2016-03-07 10:34:00
Cogeneration Sparks Apartment Sector Interest